The demand for fine craft beers in Europe has spread to Hungary in recent years, so the question rightly arises: which are the shops, pubs, and bistros where beer lovers can enjoy the best craft beers of the capital?
 
Our store, Beerselection, is a few minutes' walk from Blaha Lujza Square and offers more than 750 different beers in a 100 square metre space. 18 fridges keep the stock fresh, and you can sample a wide range of craft beers from all over the world.
Although Beerselection is primarily a bottle shop, it's worth noting that takeaway is available from our four beer taps. On-site consumption is also possible: enjoy a beer at the 15-seat gallery in the shop. We're glad to help you browse if you're new to the world of craft beers, but we're also ready to offer advice if you're an experienced beer lover looking to explore new styles or breweries.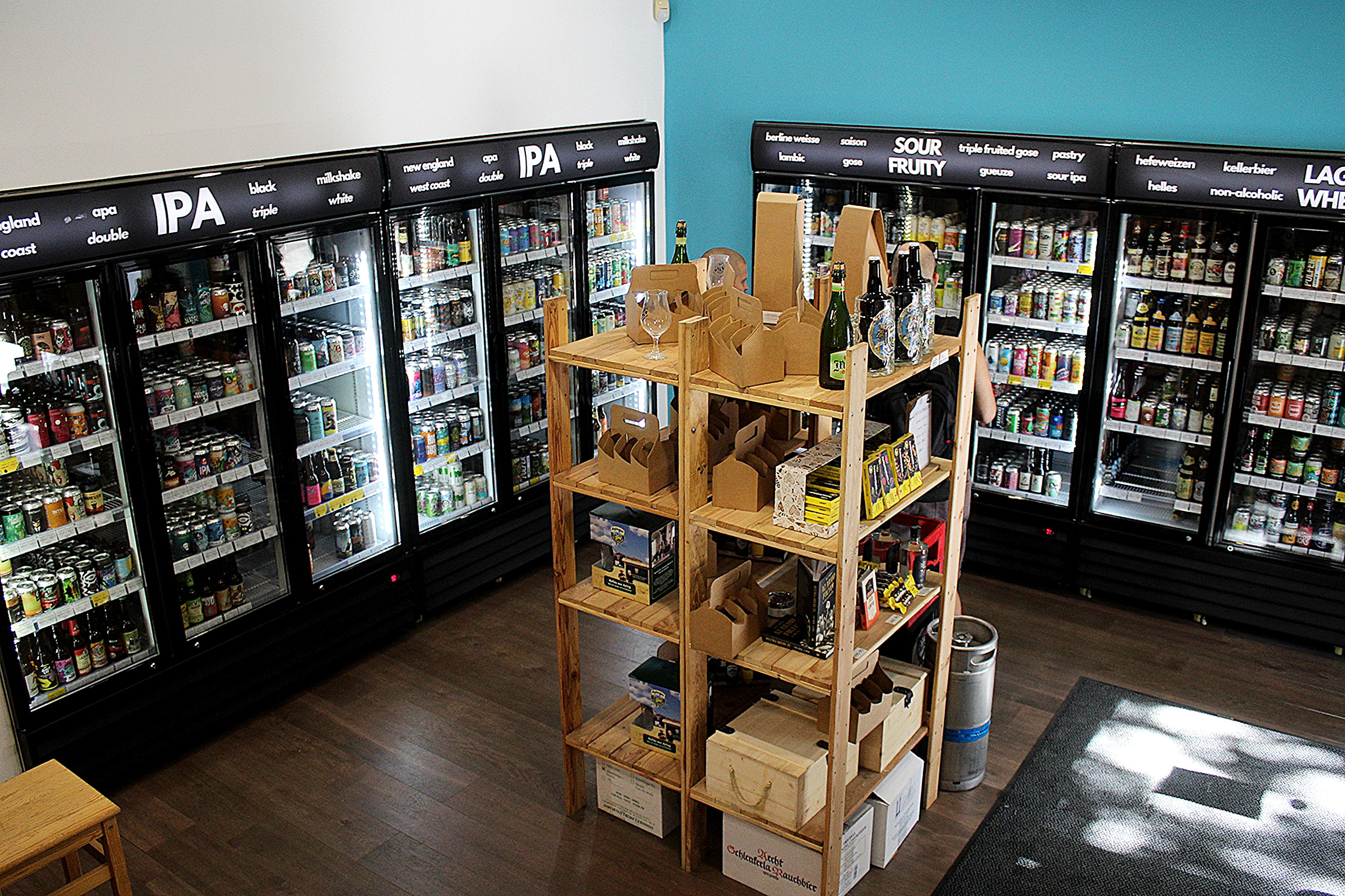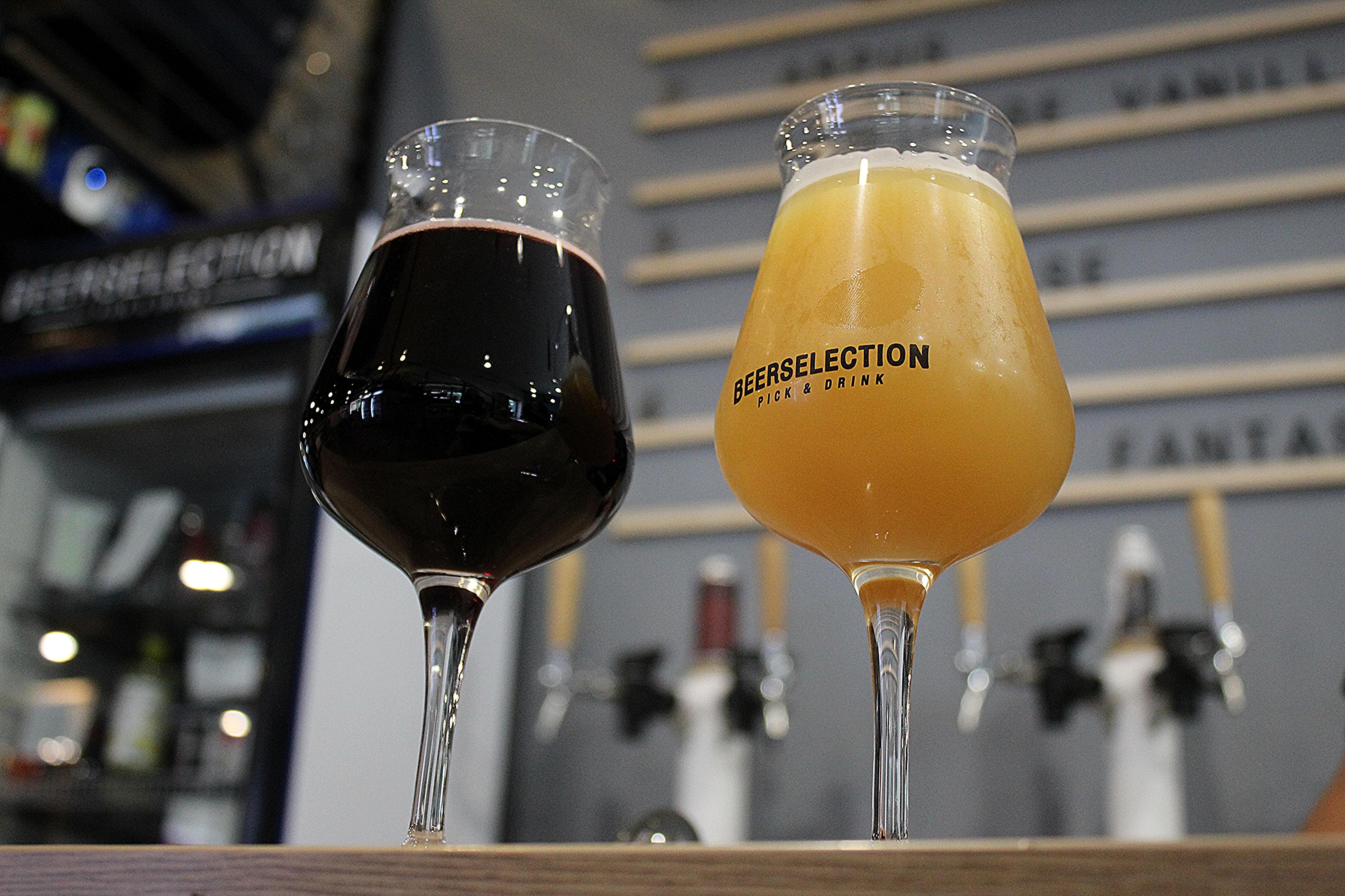 (Beerselection bottleshop)
---

There are several large beer gardens in Buda.
 
The KEG Sörművház (Beerhouse) is located at the foot of Gellért Hill, right on the corner of Bartók Béla Street and with its 320 square metres, it's the perfect place for events and gatherings. Visitors can sample craft beers from 32 taps over a delicious dinner or a tasty snack.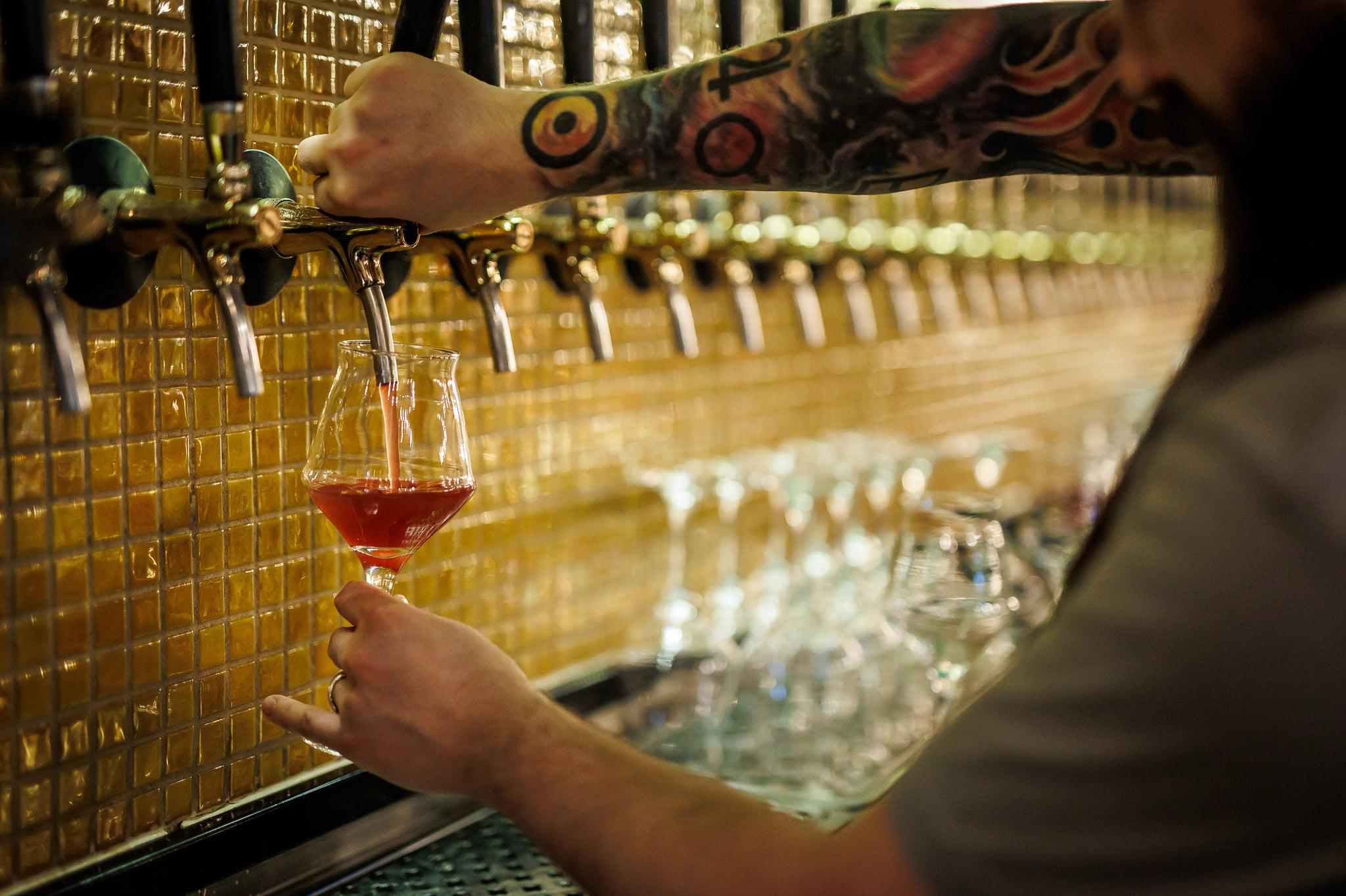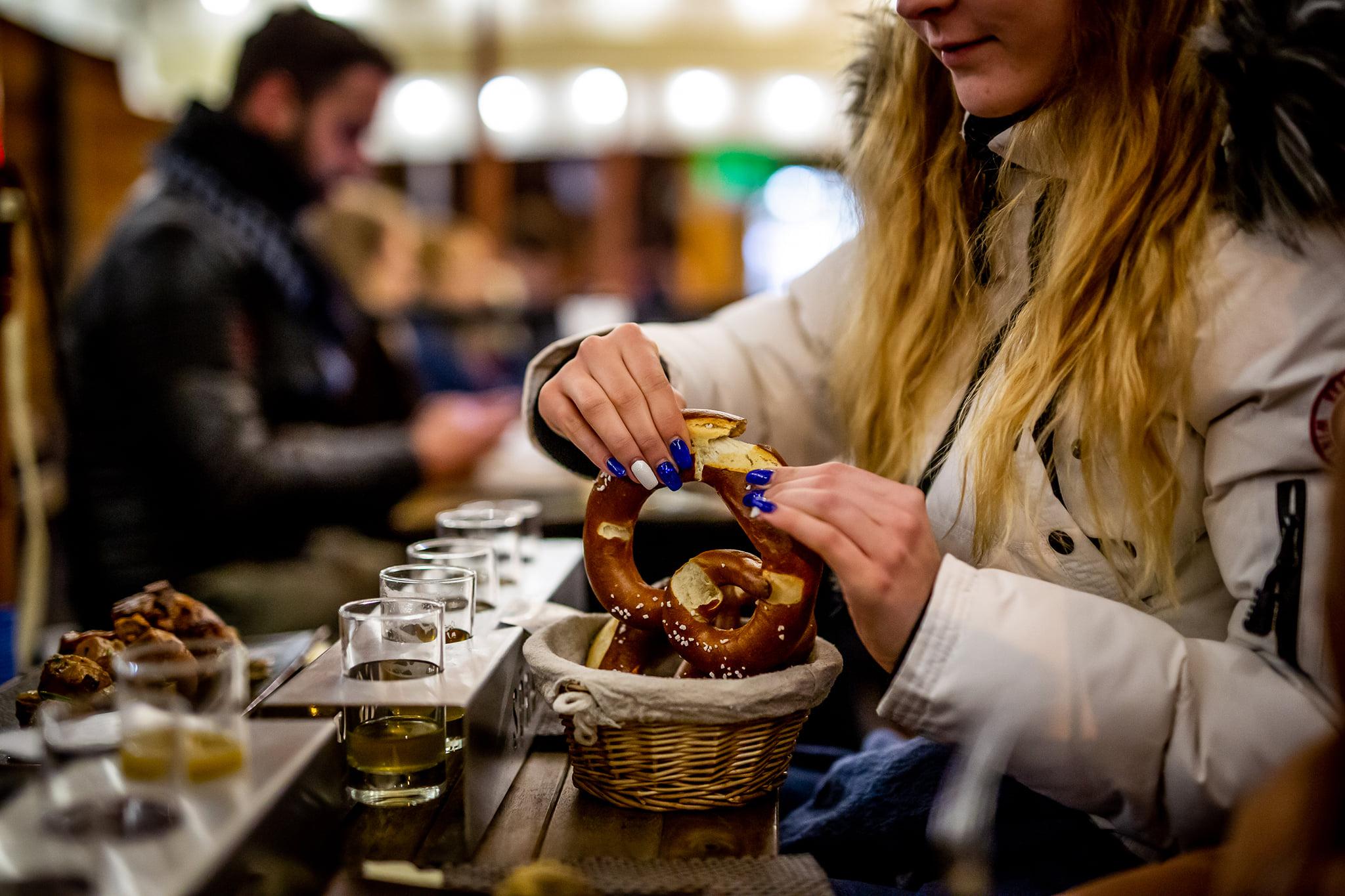 (KEG Beerhouse)
 
Mad Garden Buda has opened in Óbuda, where you can enjoy the quality you've come to expect from Mad Scientist in a pleasant, welcoming garden setting. Film screenings, community fairs, reading nights and other activities await you here.
Jégkert (Ice Garden) is located within walking distance from Széll Kálmán Square with both open seating and indoor spaces, which make it a great destination for both winter and summer. In addition to the ice rink that operates through the colder months, there are sports events on TV every night, and a menu of 24 beers on tap to choose from.
Jónas (Jonah) got out of the whale's stomach: Reketye Brewery's taproom has reopened on the Buda side, in the middle of Bikás Park, with indoor and outdoor seating and a clean, pleasant environment for all visitors.
---

The Pest side also has an array of craft pubs and bistros.
The Mixát Udvar has opened recently on Krúdy Gyula Street in the 8th district, offering cocktails, wine, food, and live music alongside the excellent craft beers known from KEG, its "parent" bistro.
Hopaholic and Csakajósör are among the most famous bottleshops: both are in the 7h district, where you can get a taste of many excellent beers on tap or from the fridges and shelves. Hops Beer Bar, a small but cosy pub on Wesselényi Street, offers an equally exciting selection.
The beer bar of InVitro Brewing has just opened on Izabella Street. From the 8 beer taps of this cosy little bar you can try their own brews, export beers and they occasionally feature guest Hungarian craft breweries, while the fridges are stocked with a selection of canned and bottled beers from various foreign producers.
Élesztőház (Yeast House) has a wide range of craft beers to choose from on their taps, and their kitchen is also artisan. The cosy interior of the Tűzoltó Street gastropub is roomy enough for visitors to enjoy the craft specialties with a large group of friends.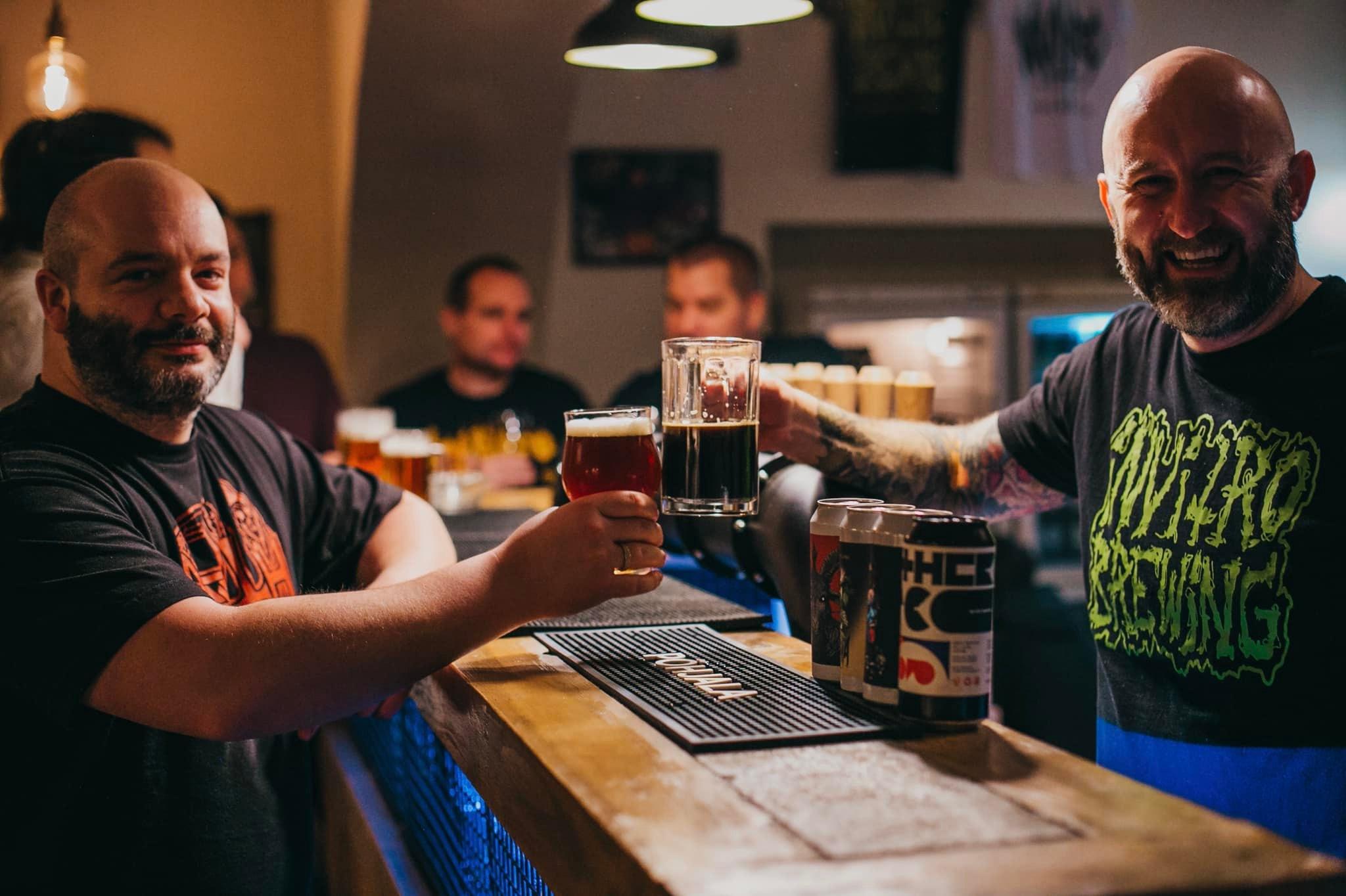 (InVitro BeerBar)
The Rizmájer Sörház (Beer House) at Blaha Lujza Square serves the brand's own beers, it is open until late, and visitors won't go hungry: the "Rizi" IPA goes well with their street food menu.
And if you're looking for something really special, Gravity Brewing and Ruin Brew are also open as an "exhibition bakery": not only can you taste their own brews, but also watch the brewing process from behind a plexiglass.
---

And if you want to go to the source of the golden drink, many breweries in Budapest have taprooms where they treat their fans to their latest crafts.
 
The Fehér Nyúl (White Rabbit) brewpub is located on Soroksári Street and, in addition to its pleasant interior spaces, it also has a terrace that's open during the warm seasons.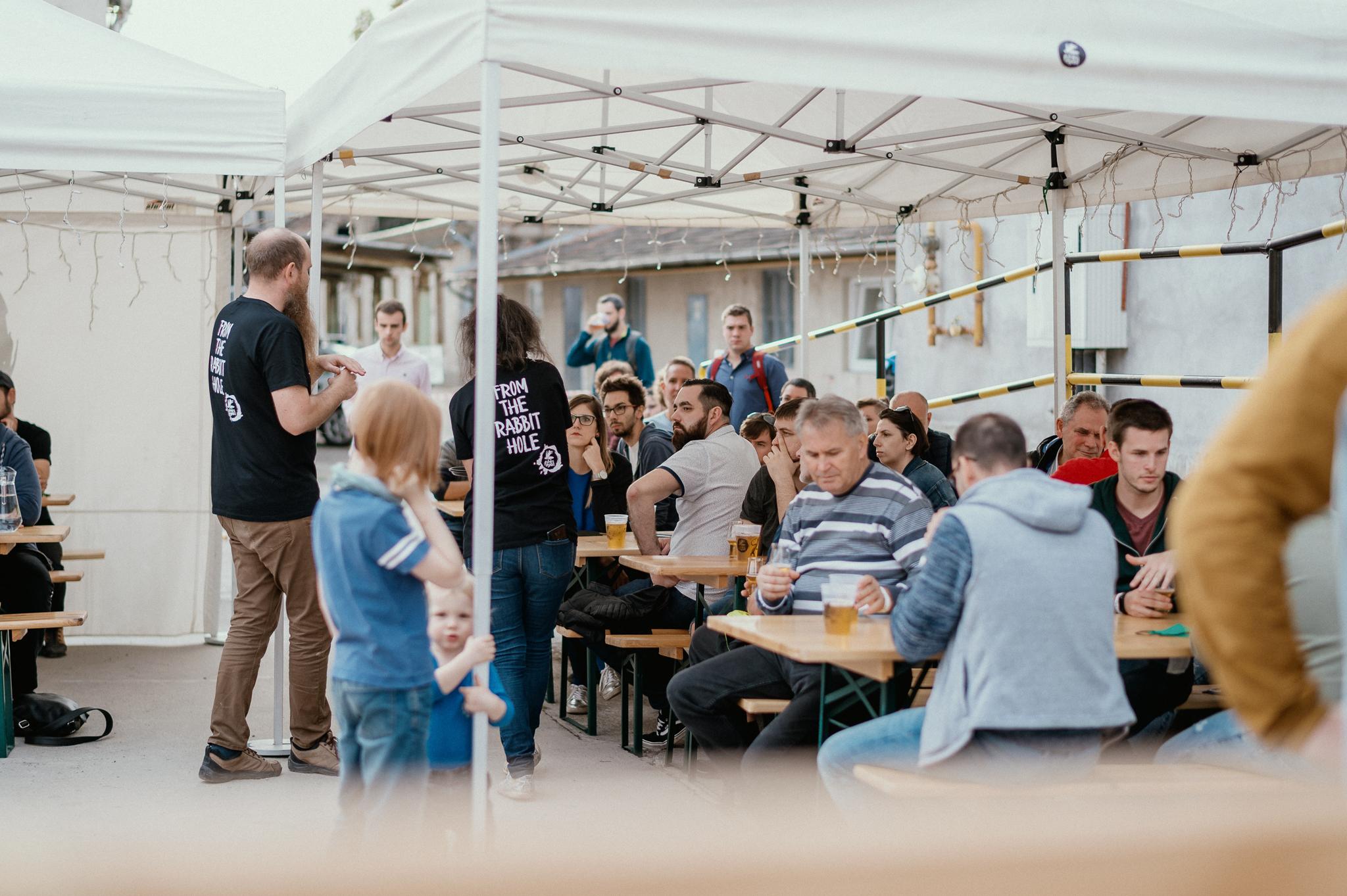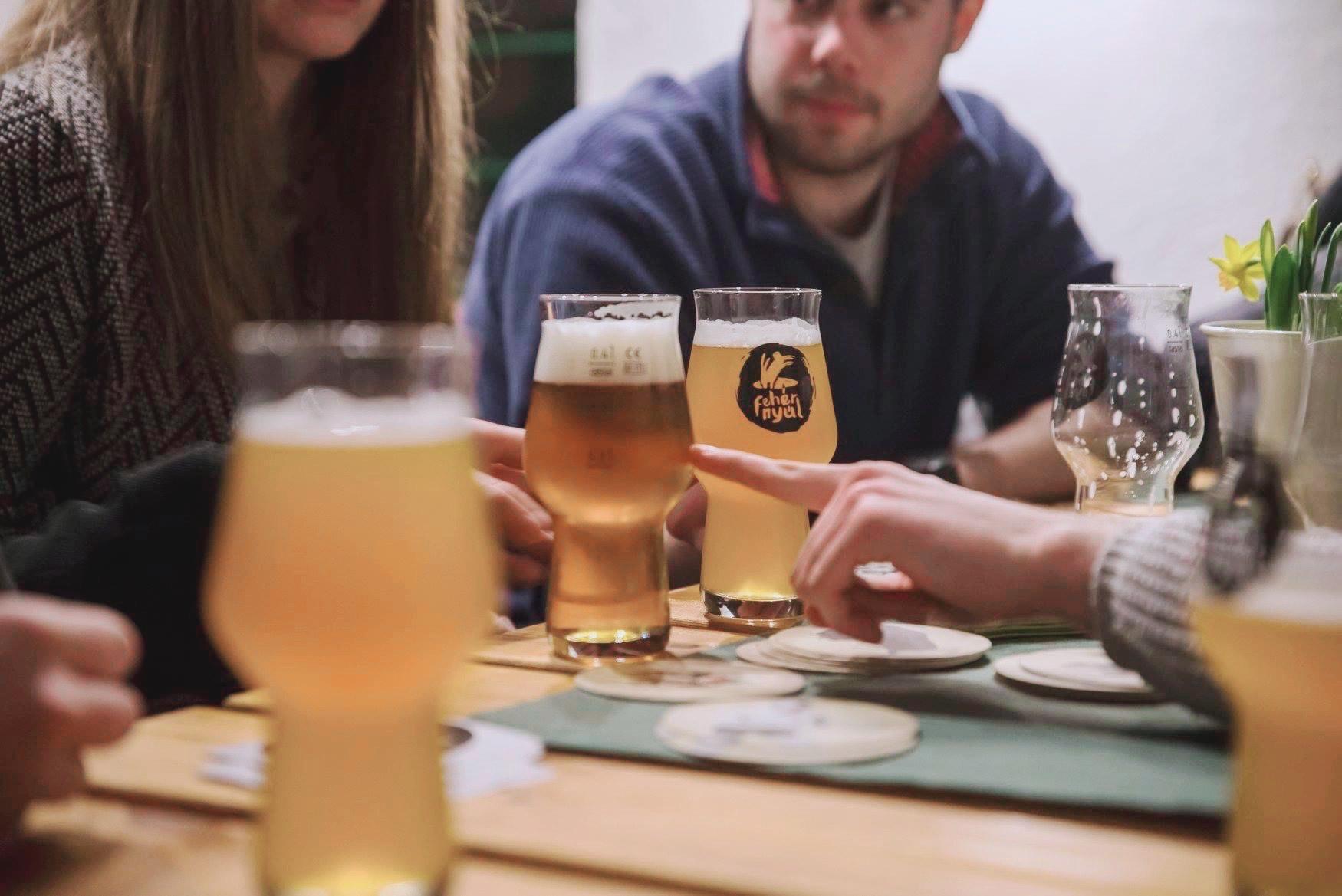 (Fehér Nyúl Brewery - terrace)
Mad Scientist spared no expense: in addition to running a huge but cosy bar called Madhouse in Anker köz near Deák Ferenc Square, from spring to autumn you can also sample their crazy brews at MadKert on Maglódi út.
The taproom of Horizont Brewery has also opened last year: if you want to do more than just have a few pints, Horizont also offers a full brewery tour or hosted BBQ dinners for the lovers of craft beer.
First Craft Beer Co's beers can be explored at two locations within walking distance of Deák Ferenc Square, where you can indulge in BBQ and other food specialities alongside their excellent drinks: their Beer & BBQ House at Dob Street and the Craft Beer & Kitchen at Madách Square. The brewery also owns a Taproom where you can take a guided brewery tour; just don't forget to buy ticket in advance!
Monyo Brewing Co.'s beer bar, the Monyo TapHouse awaits its guests at Kálvin Square and the Taproom will soon open beside the brewery, where visitors can taste beers served straight and fresh from the brewery. 
Of course, this list can only feature a few of our favourite highlights: there are plenty of places selling good craft beers, both local and foreign. We've visited most of the brewpubs we mentioned above and would recommend them to anyone looking for a good beer.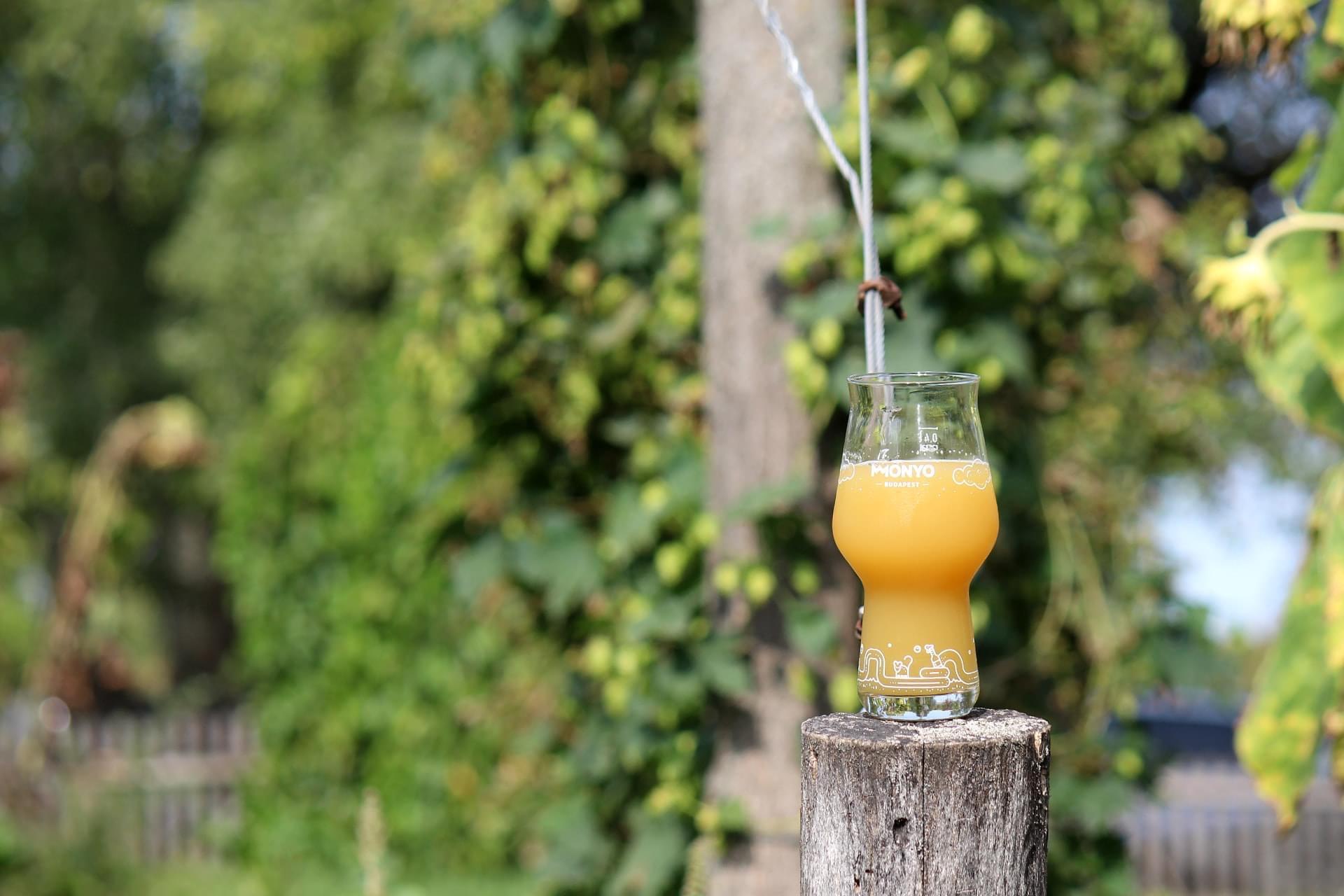 (photo: László Lénárt)